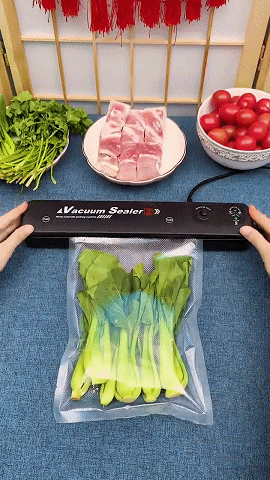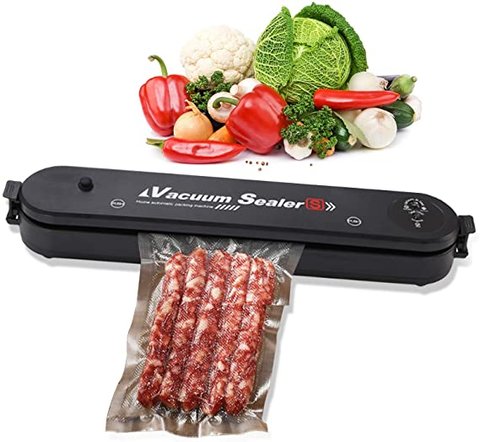 ⭐【Great Kitchen Helper】Automatic food vacuum sealer can keep the freshness of fruits, nuts, meat, sweets, and vegetables, preventing foods from getting freezer burned, molded, and spoiled, reduces spoilage and food waste, keeps food fresh up to 5x longer.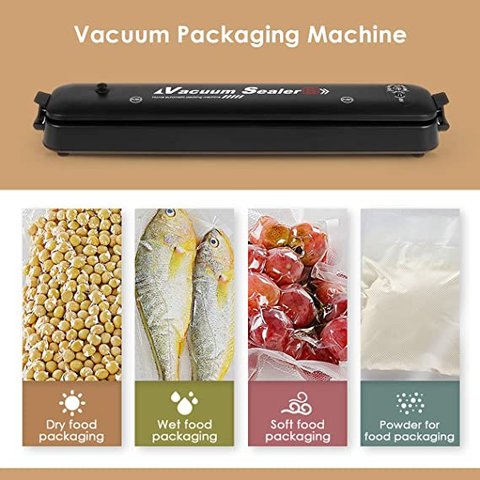 ⭐【Easy to Operate】One-touch vacuum sealing system - Just add whatever food you wish to preserve into the bag, insert the open end into the machine, close the lid, press the "vacuum and seal" button, and the machine takes care of the rest—removing all of the air, creating an air tight seal, and stopping automatically once seal is completed.(the indicator light will prompt when completed)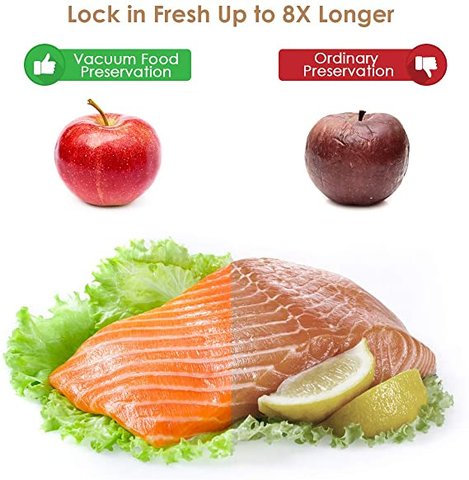 ⭐【Compact Design】 With hidden hook design, the vacuum sealer barely takes up any room in kitchen to store. Waterproof bottom shell, external exhaust, low noise design, upgraded sealing rubber pad to prevent air leakage, making use safe and comfortable.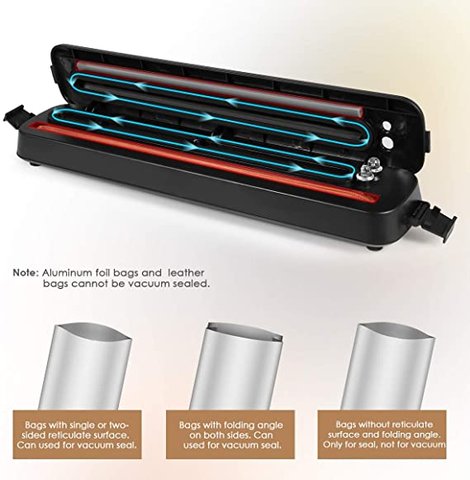 ⭐【Widely Applications】Not just for food saver, it can be used to store liquids and creams when you travel, protect important papers or photographs from mildew or possible water damage, create your own refreezable ice packs, and much more.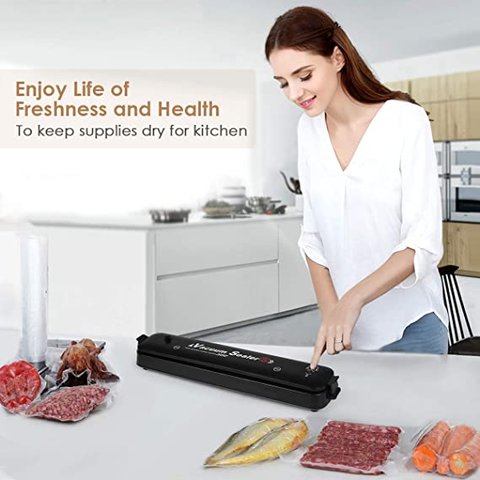 ⭐【5 Levels Security Protection】: Over-pressure, lack-pressure, empty plumping protection, inverter, and voltage recognition. Bonus:10 BPA FREE vacuum bags (17x25cm) are included for your convenience and enjoyment.